As anyone who knows me knows, I love to travel. I've been all over the United States, and continue to explore on a yearly basis, as well as a handful of countries across Europe, as well as Canada and Mexico (of course). These are some of my favorite resources for traveling and they are also supporters of my website.
If you click any of these links it will take you to the affiliate website where you can learn more or purchase something. If you make a purchase, I will get a small commission, however your price will never be increased due to this, and a lot of times I will offer special deals to shop through my blog.
As always, thank you so much to my readers and supporters.
City Pass
If you are planning to visit a major city and want to see some of the best tourist attractions at a lower price, I definitely recommend checking out City Pass as it could save you some money. These are the ones I have actually used and enjoy. Click any of the advertisements (said with a fake British accent – learned from Mary Poppins) below and you will be redirected to City Pass to take advantage of some serious discounts.
Blurb
This might seem like an odd thing to have in a travel section, but I've started the habit of putting my photos into a travel book. Of course, you always have Instagram, but isn't it nice to have something real and tangible that can you can take with you anywhere? Also, what if there is a zombie appocalypse and you can't access social media or your phone anymore. How are you going to carry your memories?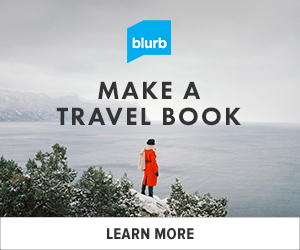 Please check back in later for more fun travel recommendations.